Store Your Data Securely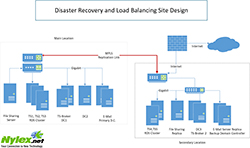 With an ever-increasing reliance on electronic data in the business world, access and security have become much more critical for commercial enterprises. Our Microsoft Windows based information storage systems use Lenovo and I.B.M. servers and desktops to provide lightning fast access with granular security.
With our expertise in redundant and load balanced networks we can install backups and replication at the same site or a remote location. We can build remote access systems for small offices and large organizations with multiple locations.
Get Organized
Our award winning Document Management System M-Files can organize a jumble of files and folders into an easily accessible information storage system without complicated menus and tasks. It can grow from a simple file tree to a full blown work flow system including auditing and routing options. Optical Character Recognition and Scanner support allows you to scan in paper documents and store them according to work flow or business procedure rules.
Give us a call if you would like more information on our File Sharing and Storage Systems and what they can do for your business!